Title: I Spy a Duke (Covert Heiresses #1)
Author: Erica Monroe
Publisher:
_
Quillfire Publishing
Genre:
Historical Fiction, Regency, Romance, Espionage
Publication: October 5, 2015
My Rating: 4/5
Source:
Publisher on NetGalley
She wants revenge…

When bluestocking Vivienne Loren becomes the governess for the wealthy Spencer family, she's searching for clues about the murder of her brother, not a husband. But Vivienne didn't count on James Spencer, the autocratic and infuriatingly handsome Duke of Abermont.
He needs a wife…

As head of Britain's elite intelligence agency, James has no time to woo a wife. When he discovers Vivienne's thirst for revenge has made her a pawn in the treacherous plot, James realizes they can help each other. She'll become his duchess, and he'll keep her safe from one of Napoleon's deadliest spies.

What begins as a marriage of convenience quickly becomes anything but, as they find out love is the most dangerous mission of all.
**I received a free eARC of this book from the publisher via NetGalley in exchange for an honest review**
Vivian and James have both went through a very similar situation.
The two of them have each lost a sibling in a very gruesome way
, and her brother's killer's schemes is what actually brings them together.
James is the head of Clocktower, Britain's elite intelligence agency,
his whole family consists of spies
(something that has been going on for generations). After one mission goes wrong, his sister Louisa is tortured and murdered by the French, and James has never been able to forgive himself for that. Until Vivian appears.
Evan and Vivian lost their parents at a young age, so their uncle, a Viscount, takes them in. Once he dies, his son throws them out of his house and they have to start taking care of themselves. Not long after that, Evan is brutally murdered, and
Vivian is set on finding the killer and get her revenge
.
This is very different from every other historical fiction I've read.
It was really beautiful to see James and Vivian talking about their past with each other, there's this very strong bond between them because of their grief. And I really appreciated that the misunderstandings in this story never lasted too long, he just saw that she was telling him the truth about everything (and at the perfect time, thank goodness) and took her under his wing.
And, although he tries to make it seem like he proposed because he wants to protect her and keep the husband-seeking parents from the
ton
at bay, he obviously wants to marry her because he's got a big fat crush on her. Don't lie to yourself, James.
Another thing I really loved was that
there's gender equality
. I, like any sane woman who likes to be respected by men and be seen as an equal (whaaat?), can't stand sexism in books, the only exception being historical fiction, because, let's be honest, we can't change the past, even if I wanted these people to have smartphones or something like that, it's not possible. So yeah, sexism is usually present there, but that's just part of history :/
*sigh*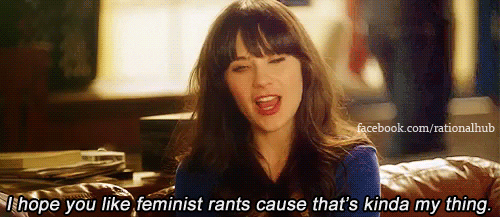 I'm actually very interested in reading the rest of this series, which, apparently, consists of four companion novels:
In the first in an adventurous new series, USA Today Bestselling Author Erica Monroe introduces the Covert Heiresses: four women who by day are the talk of the ton, and by night England's top spies.
If you're interested in historical fiction, or even a little bit of suspense or action (these people know how to kick butt), then I definitely recommend this! :)
Thank you for reading! Bye-Bye! ♥