Hi guys! :) I haven't been able to read or even request that many books lately, since I started an internship very recently. But I still got some pretty cool stuff these past few weeks that I wanted to share with you :D
Stacking The Shelves is all about sharing the books you are adding to your shelves, may it be physical or virtual. This means you can include books you buy in physical store or online, books you borrow from friends or the library, review books, gifts and of course ebooks!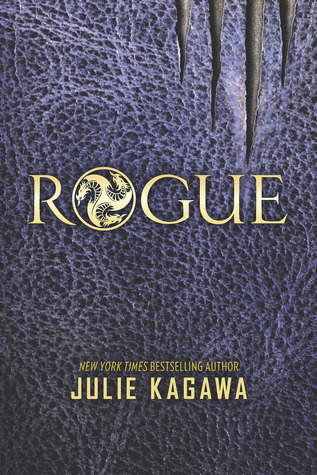 Rogue (Talon #2) by Julie Kagawa
-Freebies-
Witch Song (Witch Song #1) by Amber Argyle
Crystal Magic (Clearwater Witches #1) by Madeline Freeman
Beyond Secret Worlds by Various Authors
Return of the Highlander (Highlander #4) by Julianne MacLean
Daughters of Darkness by Various Authors
Star Wars For Beginners: All You Should Know Before Watching a New Episode "The Force Awakens" by Mike Mitchell


Lady Falls (Black Rose Trilogy #1) by Renee Bernard
A Biltmore Christmas
by Various Authors [
my review
]
Open and Read
by James P. Burns III
When Love Calls (The Gregory Sisters #1) by Lorna Seilstad
Xoe: or Vampires, and Werewolves, and Demons, Oh My! (Xoe Meyers #1) by Sara C. Roethle
Echoes of Winter: A Wintery YA Short Story Collection by Various Authors


The Duchess War (Brothers Sinister #1) by Courtney Milan
Hand-Turned Tales by Jude Knight
Hexed by Ruby Foxx


Initiate (The Unfinished Song #1) by Tara Maya
A Quest of Heroes (The Sorcerer's Ring #1) by Morgan Rice
The Mannequin by S. G. Rogers


Rebel's Honor (Crown of Blood #1) by Gwynn White
Minutes Before Sunset (The Timely Death Trilogy #1) by Shannon A. Thompson
Whill of Agora (Whill of Agora #1) by Michael James Ploof

A Call to Arms (The Chronicles of Arden #1) by Shiriluna Nott
Dragons Don't Cry (Fire Chronicles #1) by D'Elen McClain
Lady Danger (The Warrior Maids of Rivenloch #1) by Glynnis Campbell


Prince of Wolves (The Grey Wolves #1) by Quinn Loftis


-For Review-
The Edge of Nowhere by C. H. Armstrong
NetGalley
The Seventh Bride
by T. Kingfisher [
my review
]
The Lady Who Lived Again
(Soul Survivor #1)
by Thomasine Rappold [
my review
]
Everealm
(Everealm #1)
by J. D. Wright
Henchgirl by Rita Stradling
The Legend of the Gypsy Hawk
(Pirates of Ile Sainte Anne #1)
by Sally Malcolm [
my review
]
Harley Quinn Vol. 3: Kiss Kiss Bang Stab
(Harley Quinn II #3)
by Amanda Conner, Jimmy Palmiotti, Chad Hardin, John Timms [
my review
]
A Duchess in Name
(The Grantham Girls #1)
by Amanda Weaver
Poison Ivy: Cycle of Life and Death #1
by Amy Chu, Clay Mann
What books have you gotten lately? :)
Thank you for reading! Bye-Bye!
♥