Author: Thomasine Rappold
Publisher:
Kensington Books
Genre: Historical Fiction, Victorian, Fantasy, Romance
Publication: December 8, 2015
My Rating: 4/5
Source:
Publisher on NetGalley
Madeleine Sutter was once the belle of the ball at the popular resort town of Misty Lake, New York. But as the sole survivor of the community's worst tragedy, she's come under suspicion. Longing for the life she once enjoyed, she accepts a rare social invitation to the event of the season. Now she will be able to show everyone she's the same woman they'd always admired—with just one hidden exception: she awoke from the accident with the ability to heal.

Doctor Jace Merrick has fled the failures and futility of city life to start anew in rural Misty Lake. A man of science, he rejects the superstitious chatter surrounding Maddie and finds himself drawn to her confidence and beauty. And when she seduces him into a sham engagement, he agrees to be her ticket back into society, if she supports his new practice—and reveals the details of her remarkable recovery. But when his patients begin to heal miraculously, Jace may have to abandon logic, accept the inexplicable—and surrender to a love beyond reason…
**I received a free eARC from the publisher via NetGalley in exchange for an honest review**
Madeleine Sutter used to be one of the town favorites, everybody loved having her around. Girls wanted to be like her, boys wanted to be with her. Until one day she's in a terrible accident where she and her friends are declared dead, but Maddie doesn't really die, and she gets blamed for the whole thing and her neighbors start giving her the cold shoulder.

This girl is strong as hell.
The people from Misty Lake are awful. Poor Maddie here was in an accident where her best friends died and she almost died herself (was then close to losing a leg) and they're treating her like crap. Had this taken place some years before, they might have even burned her at the stake.
To me it was very admirable (and kind of frustrating?) how nice she was. Her neighbors were very mean to her, and she still wanted the best for them and use her healing powers to help them. Girl, no. Let them have whatever comes at them. I'm sorry. I consider myself a nice person, but I don't think I could find it in me to go out of my way to help someone who says it'd be better for everyone if I were dead (what?!). I would never harm them, of course, but I think I'd just let them be.
Although she does mention more than once that this whole experience has made her a better person. So I don't know.
And these "men of faith" in the story are just the worst of them all.
Even Maddie's fiancé left her because of what happened. Just when she needed him the most. And, on top of that, he started treating her like all the others.

And there's a point in the story when I kind of understood why they might be treating her like that, but it turns out that it's all just a big misunderstanding. Plus, the number one reason they're being jerks is because they think she's cursed or whatever.


Jace, on the other hand, was really sweet. I loved how he defended her and played the part of her fiancé. But it's only obvious that he wouldn't believe her to be a monster. He's a man of science, and it didn't make sense to him that she could be some kind of demon. Although I'll admit that I didn't really like him being a womanizer, I mean... He "seduced
dozens
of women" and the only thing he missed about the hospital he used to work at was "its ample supply of willing nurses with whom to sate his body's carnal demands".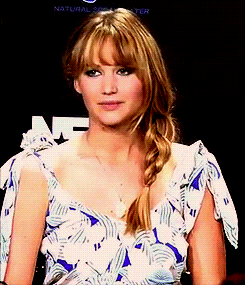 And he said he never had much free time when working at the hospital...
Anyway, he was still nice to Maddie, although he
was
mean a few times, but I think that was just his personality and him being narrow-minded about certain matters.
If you're interested in historical romance, especially if it has a little touch of fantasy, then consider getting this book. It's a very enjoyable read and I'm definitely looking forward to reading the next one. There was actually an excerpt of the second book in this and it's really good.
Have you read any other historical fantasy that you mind recommend?
Thank you for reading! Bye-Bye!
♥