Author: Amanda Weaver
Publisher: Carina Press
Genre: Historical Fiction, Romance
Publication: January 18, 2016
My Rating: 2.5/5
Source:
Publisher on
NetGalley
Victoria Carson never expected love. An American heiress and graduate of Lady Grantham's finishing school, she's been groomed since birth to marry an English title—the grander the better. So when the man chosen for her, the forbidding Earl of Dunnley, seems to hate her on sight, she understands that it can't matter. Love can have no place in this arrangement.

Andrew Hargrave has little use for his title and even less for his cold, disinterested parents. Determined to make his own way, he's devoted to his life in Italy working as an archaeologist. Until the collapse of his family's fortune drags him back to England to a marriage he never wanted and a woman he doesn't care to know.

Wild attraction is an unwanted complication for them both, though it forms the most fragile of bonds. Their marriage of convenience isn't so intolerable after all—but it may not be enough when the deception that bound them is finally revealed.
**I received a free eARC from the publisher via NetGalley in exchange for an honest review**
"Long ago, ago, she'd made herself content with the moon, and then he'd had the audacity to tempt her with the sun. She knew the truth, though. She'd always known it, even if she'd almost forgotten it this summer. She wasn't meant for the sun. And now that she'd reached for it, all she'd gotten was burned."
To me, this isn't a love story about Victoria and Andrew... To me, this is a story about the wonderful Victoria.
Victoria is an heiress who has been raised to be a proper lady and become the wife of a man with a title one day. That's all she can aspire to be, the wife of someone who just wanted her for her money.
Due to some dirty tricks pulled by her father, she's to marry Andrew, the Earl of Dunnley and heir to the Duke of Waring. Andrew has been living in Italy for years, working as an archaeologist trying to follow his dream alongside his friend Randolph and his lover, Luciana (yes, he has a lover *first heartbreak*).
"She said nothing more. No one cared what she thought anyway. She existed only to be attractive, polite, and to marry well, and that was apparently about to happen with very little input from her"
Andrew cares a lot about his little sisters and, after his older brother dies, his broke father forces him to marry a wealthy woman, telling him that otherwise his sisters would have no future.
So... Andrew... I don't know how I feel about him. He thinks Victoria married him only for his title and there's also another misunderstanding that makes him dislike her even more. Even though they're incredibly attracted to each other when they first meet.
First of all, a little warning for you my dear reader: if you get very sensitive when you're witnessing a misunderstanding (ok, I'm being very dramatic) then be careful with this book. My little tummy and heart could barely take this (and I'm not being dramatic now, this actually happened). I loved Victoria, and Andrew just kept breaking her heart over and over and over and over again... SO BEWARE!
"She could not let him in. He was untrustworthy, and had broken her too many times already. She wasn't giving him any more chances to do it again. He could do what he liked with her body, if that's the way it had to be. He would not gain access to her heart through it."
Andrew didn't even seem like a bad guy, he was actually nice. But not to Victoria. I think their wedding night scarred me *second heartbreak*. Badly done, Andrew. Badly done.
And there are a lot other times we get our hearts broken, mind you. But I don't want to spoil things too much.
I mean, Andrew... Do you so easily believe in rumors? Can't you just go to Victoria to talk and see what happens? Would it KILL YOU?!! You can't just believe in rumors like that and be incredibly mean to someone because of them!!
"But trust... that was a fragile thing, easily broken and hard to repair."
I felt like crying more than once, I did.
Let's talk about Victoria now. She's amazing. She thought things would be really bad once she got married, but she would have her freedom, away from her annoying mama and a father who doesn't care about her because she "failed to be a son"...
"She didn't need a dream, she only hoped to avoid a nightmare"
But things are even worse. She trusts Andrew and gives him her little heart and he just steps on it again and again. At least she's fine on her own, and she's doing a great job at their new home, especially after he just left her like that alone in that dumpster...
In the end, after he finds out the truth, he tries to pull a Mr. Darcy and make things right again. And Victoria, being the angel that she is, accepts everything (she actually feels bad and wants to apologize for everything, what). Oh no mister, oh no no no. You have some real making up to do now, some begging. She suffered SO MUCH because of everything you did to her, and you just go and tell her you love her and want to be with her and you think that's it?! (It really is though).
"He'd built the walls she now had around her, and they were high and strong. He couldn't bring them down with a show of force."
I did like the story and reading about Victoria, but I would've liked it a lot better if at least the second half of the book had been about Andrew making it up to her. But he treated her so bad for so long... I don't know. I really wanted to slap some sense into him.
Warning: spoilers head!
I have so much complaining to do about Andrew... He was awful to her on their wedding night, and he just leaves her crying alone after that, then the next day he goes back to HIS MISTRESS *1467514th heartbreak (to me, this one was the worst)*... For like eight months... I don't like cheaters, Andrew, I don't...
"Luciana had come back to his bed, but things were changed and they both knew it"
He was such a big hypocrite sometimes... Yes, his mom had a bunch of lovers, but he said that his father did too. So it only matters that his mother was unfaithful because she's a woman? And he accuses Victoria of having a lover, when HE is the one who does!! So she can't have someone while you're being a jerk to her, but you can, Andrew? Oh my God, I can't. I just can't.
"He'd kept a mistress since long before his marriage. He'd fully intended to keep Luciana after his marriage. Plenty of men did it. It was so commonplace as to be hardly remarked upon."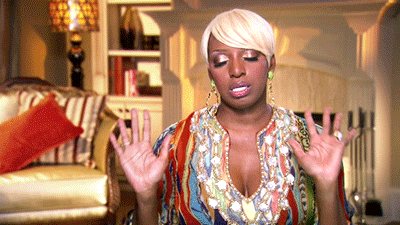 And a whole year and a half?!! Did you really have to torture her for that long?! Especially after you started trying to fix things and then left again... I hope he makes Victoria happy and never EVER makes her sad again.
End of spoilers.
Nonetheless, I still thought this was a nice story... after I had made peace with my tummy and my heart (I was serious about that part). I'm glad I read about Victoria, but I still think Andrew could have done way better trying to make things right. She deserved better. So much better.
Also, the writing is beautiful (I mean, look at all those quotes I just shared! Haha :P). And I do look forward to reading about the other Grantham girls, I hope they have better luck than Victoria though!
Have you ever read a book that's made you feel this way?
Thank you for reading! Bye-Bye!
♥