Title: Firelight (
Darkest London
#1)
Author: Kristen Callihan
Genre: Historical Fiction, Paranormal, Steampunk, Victorian, Science Fiction, Supernatural, Romance
Publication: January 31, 2012
My Rating: 5/5
Once the flames are ignited...

Miranda Ellis is a woman tormented. Plagued since birth by a strange and powerful gift, she has spent her entire life struggling to control her exceptional abilities. Yet one innocent but irreversible mistake has left her family's fortune decimated and forced her to wed London's most nefarious nobleman.

They will burn for eternity...

Lord Benjamin Archer is no ordinary man. Doomed to hide his disfigured face behind masks, Archer knows it's selfish to take Miranda as his bride. Yet he can't help being drawn to the flame-haired beauty whose touch sparks a passion he hasn't felt in a lifetime. When Archer is accused of a series of gruesome murders, he gives in to the beastly nature he has fought so hard to hide from the world. But the curse that haunts him cannot be denied. Now, to save his soul, Miranda will enter a world of dark magic and darker intrigue. For only she can see the man hiding behind the mask.


What a wonderful masterpiece!!!!!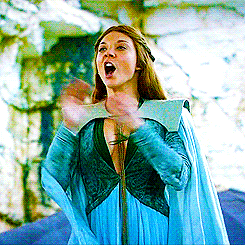 I'll start by saying that I didn't really know what to expect when I started reading this, because sure, what the blurb says is pretty much what happens, but there are so many mysteries and secrets that don't come to light till much later in the story... and wow, just WOW. I mean, I'm pretty used to reading predictable books, with most books we already know (or at least have an idea of) what's going to happen. But that's not the case with Firelight.
This is the amazing story of Miranda Ellis,
a girl with the gift of fire
. With just her thoughts, Miranda can destroy and kill, and that's how her father loses half his fortune. Because of this, Miranda is forced into a life of theft and deceit, which leads her one day to a very mysterious man.
Lord Benjamin Archer has a secret that just a few people know about,
he hides his true self under a mask and gloves
. After years of looking for a cure for his misfortune, Archer has finally found it, but it never makes it into his hands. The man responsible for this must pay, and when he's on his way to kill him, Archer runs into the man's daughter, the beautiful Miranda... and after that night, he can't forget about her.
So let's see:
Magic and supernatural powers:
Check.
Paranormal creatures:
Check.
Mystery and suspense:
Check.
Murder and gore:
Check.
Love and hot passion:
Check.
I mean... THIS BOOK'S GOT IT ALL!!
This couple, you guys...
This couple goes straight to my list of favorite literary couples
(which only consists of like three couples, to be honest). I see people usually talk about the sexual tension there is between two characters, but this may be one of the first times I actually see it. If I happened to be with these two in a room I'd feel the pressure and be all
"Ok. Bye. Goodbye. I'm leaving. BUH-BYE!"
. They're just crazy about each other and you can feel it on every single page! Without them even having to lay a finger on each other... Although
there
are
like a couple of sexy times in this book.
Both of them keep secrets of their own
, but little by little they start opening up to one another and trusting each other, finally knowing that those secrets are not going to break them apart.
But Archer is definitely the one hiding the BIGGEST secret of all. I would've never thought what he was hiding. How could anyone??
It's also great to see Miranda being able to defend herself like that and, even if Archer doesn't completely trust her ability to do so, she does show him that she's not kidding around. Without her, it would be impossible for him to solve the situation with the serial killer and find a cure for the little problem he hides under his mask and clothes.
And seriously, I'm not the type of person who likes to re-read books, but after I finished this I just wanted to start reading it all over again! What!!

Then I remembered that this was the first book in a series and went on Goodreads to see the other books that are part of it... And I realized they're all companion novels... Why, Kristen? Why???

If you're into historical fiction, paranormal, romance or any of those things, I definitely recommend this book.

And please guys, if you know anything similar or any other great book set in the Victorian era, I'd be SO grateful if you could tell me about it, because I loved this way too much! <3 I'd love you forever.

Thank you for reading! Bye-Bye! ♥