Title: City of Ashes (The Mortal Instruments #2)
Author: Cassandra Clare
Genre: Young Adult, Paranormal, Urban Fantasy, Supernatural
Publication: March 25, 2008
My Rating: 4/5
Clary Fray just wishes that her life would go back to normal. But what's normal when you're a demon-slaying Shadowhunter, your mother is in a magically induced coma, and you can suddenly see Downworlders like werewolves, vampires, and faeries? If Clary left the world of the Shadowhunters behind, it would mean more time with her best friend, Simon, who's becoming more than a friend. But the Shadowhunting world isn't ready to let her go — especially her handsome, infuriating, newfound brother, Jace. And Clary's only chance to help her mother is to track down rogue Shadowhunter Valentine, who is probably insane, certainly evil — and also her father.

To complicate matters, someone in New York City is murdering Downworlder children. Is Valentine behind the killings — and if he is, what is he trying to do? When the second of the Mortal Instruments, the Soul-Sword, is stolen, the terrifying Inquisitor arrives to investigate and zooms right in on Jace. How can Clary stop Valentine if Jace is willing to betray everything he believes in to help their father?
I'm so happy, you guys!
If you read
my review of City of Bones (The Mortal Instruments #1)
, you'll know that I was a little disappointed, because I didn't like it as much as I thought I would. But I'm so glad to say that I enjoyed the sequel so much more! :)
Well, to be honest here, the first 1/3 of the book felt a lot like City of Bones, but thank God it got better after that.
I really enjoyed getting to know the characters better, one thing I didn't like about the previous book is that I didn't see that much character development, but this sequel just made up for it, especially in the case of Jace. I was mad about the way he handled the situation with his dad before, and in the beginning of this book he still felt a little immature for my taste, but I had to remind myself that he's still just a teenager, and he does grow up a bit in this book.
Clary... Well, I do like her, I really do. But she's no better than Jace. She doesn't make the best decisions when it comes to Jace and Simon. But, again, she's still pretty young.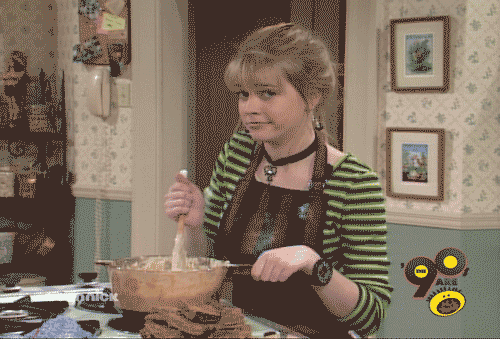 Something I really loved is that there were a lot more supernatural events happening in this book. And there's also a bit more blood and fighting. We get to see a lot of Valentine and his wicked plan and, even though I still think he's pretty much just a sociopath, he did feel a little bit more of a villain.
We also see how Jace and Clary struggle with the sibling situation. Am I weird for rooting for them? I'm just always waiting for the moment when they find out they're not siblings, but maybe they really are? Well, whatever, I like them together.
Spoilery section ahead
(Or how I like to call it: Let's Just Trash Simon - Part #2)
Why oh why is Clary dating/making out with this guy?? Why? I know you say you need to forget about the feelings you have for Jace, Clary. But girl, Simon? Really?
And he's always tagging along, even when they go to the Seelie Court!! You're a MUNDANE, boy, get it straight!
Then this vampire takes him to the Institute and I'm like... "Could it be? Could he really be dead??... Nah, he's gonna live, I just know it".
Although I must admit that I liked him way better after he became a vampire, it's like he also became a little more interesting, I think. And I really enjoyed the part with the transformation in the cemetery.
But then Valentine gets him and apparently this time he does really die... But no, Jace saves him and he lives. What are you doing to me, Cassandra?!
Oh no, no no no. He then almost dies again. When the sun is coming out and he has nowhere to hide... But guess what! The sun doesn't kill him! What!!
Again, I'm really happy I enjoyed this book and I can't wait to get my hands on the next one! :)
Thank you for reading! Bye-Bye!
♥