Title: The Earl's New Bride
Author: Frances Fowlkes
Publisher:
Entangled Publishing
Genre: Historical Fiction, Regency, Romance
Publication: September 7th 2015
My Rating: 5/5
Source:
Publisher on NetGalley
England, 1819

The Earl of Amhurst has returned to his estate in search of a wife and, more importantly, an heir. Simon Devere isn't interested in some comely, simpering creature. A beautiful woman only brings heartbreak and ruin, and Simon's disfigured visage is proof enough of that. No, he wants a wife who is unattractive and undesirable—and the homelier, the better.

But nothing about Lady Henrietta Beauchamp is homely. She is lovely and sweet...and struggles to mix with polite society when she would so much rather have plants for company. And yet Simon is her only hope for keeping Plumburn Castle in her family's possession. Even if it means marrying a man she doesn't love.

It's an impossible and unlikely match...unless this awkward beauty can bring hope back into a solitary beast's life.


**I received a free eARC of this book from the publisher via NetGalley in exchange for an honest review**
Oh my God... Oh my God, guys... I thought I was going blind.
I read this book in just one sitting, that's how good it was!! My almost going blind feeling was because I actually kept reading til about 4am, I was barely blinking and I was pretty tired and needed to go to sleep... BUT I DIDN'T WANT TO.
And I had to wake up relatively early the next day, but I didn't care about that either :)
So let's just get to it:
Henrietta Beauchamp is very different from other girls, she's definitely not like most heroines we read about. She's an incredibly clumsy person and struggles with a stutter. She also gets nervous very easily and suffers from something that nowadays we might consider to be little panic attacks.
When her father passes away, she plans to do anything she can to keep Plumburn, her beloved home, which is to be turned over to the new Earl of Amhurst, Simon Devere.
Simon is in search of a wife, but he's made up his mind that he must find one that won't get his attention or love, just a plain girl who's capable of giving him an heir. However, most women get scared when they see his face. The earl was attacked years ago, leaving him with a disfigurement and the necessity to wear an eye patch... But this doesn't seem to bother Lady Henrietta, the girl who steals his heart as soon as he first lays his eye on her, even though he's doing everything he can to stay away from any other woman who might be capable of breaking his heart.
This book is amazing. What a wonderful story about imperfection!
I was seriously in love with both characters. Henrietta is very shy and loves learning new things by reading, especially when it comes to herbs, for she's an amazing healer and plant connoisseur. And Simon can't help but be intrigued by this, especially since her skills help him a lot with his pain.
I also liked reading about the earl's past. It's really heartbreaking to see what he went through, although I would've liked to know more about his mother, since I was a little bit confused about her situation and about what really happened.
This book really concentrates on their relationship and how it progresses during the time they spend at Plumburn together. There are a lot of times when each of them thinks that theirs is an unrequited love, which is very understandable, they are not the only ones living under the same roof at the time. Since the earl is looking for a wife, there are more girls at the place, and some other gentlemen too. And there's also the earl's past and rumors hunting him.
Of course, everything works out in the end.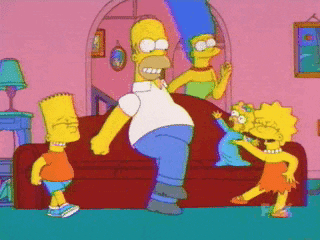 And I loved that there's an epilogue! I always feel like I need to know more about what happens after the whole story, so I was really grateful for that!!
What do you think of this book?
Thank you for reading! Bye-Bye!
♥