Title: Ghost for Sale
Author: Sandra Cox
Publisher:
Kensington Books
Genre: Young Adult, Paranormal
Publication: September 29th 2015
My Rating: 3/5
Source:
Publisher on NetGalley
Caitlin King can't believe that her shopaholic cousin actually bought two ghosts off of eBay. But she can't ignore the truth when she starts seeing sexy Liam O'Reilly, who's been dead for over a hundred years. He's a fascinating specter, and the more time Caitlin spends with him, the closer they become—sending them both spiraling into a star-crossed tailspin. No matter how desperately they long for each other, there's just no future with a guy who's already stopped breathing.

In order to help Liam and his twin sister, Anna, leave their earthly limbo and cross over into the light, Caitlin must find the ghost of Anna's fiancé. But a malevolent spirit is dead set against Anna moving on. Now Caitlin will have to unravel the mystery surrounding the twins' past lives in order to keep Liam's spirit safe—even if it means sacrificing her heart in the process.


**I received a free eARC of this book from the publisher via NetGalley in exchange for an honest review**
I've seen a lot of people talking about this book and I thought it sounded really interesting and original, so I really wanted to get a chance to read it.
Ghost for Sale
is the story of a girl named Caitlin. She lives with her incredibly rich cousin Marcy, who one day decides that it's a good idea to buy two ghosts she saw on eBay... No, really, she did. I actually thought this to be really funny and absurd, and it was one of the reasons why I wanted to read this book.
Anyway, the ghost thing is actually no scam, there were real ghosts in the package Marcy gets sent home... Well, there's actually just one ghost, Liam O'Reilly, since his twin sister, the other ghost, manages to escape on the way.
As soon as Marcy lets Liam out of the tube he comes in, Caitlin feels a connection with him. And they pretty much start hanging out after they introduce themselves and all that. Turns out Liam is a 19-year-old guy from the 19th century, and he needs Caitlin's help to find his sister, so they can go to heaven together or wherever ghosts go.
I'll be honest and say that I didn't exactly love this book, but I didn't hate it either. It was an entertaining read. Although there were some things that didn't really feel believable to me, for example: there were times when Liam wouldn't understand some things Caitlin said, of course, he suddenly finds himself in the 21st century, after all. But, after like two days of watching TV, it's like he knows almost every word or phrase she's saying, and I can't understand how he would master the teenage slang of this century in such a short time.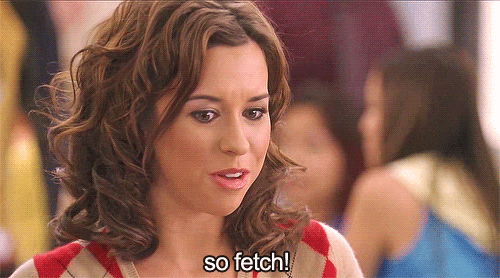 Also, the pace of the book was just fine in the first half of the book, but then I felt like things were rushed and that the conclusion of the story happened very quickly, which I wasn't expecting.
Other than that, it was quite nice. I liked the characters (I loved Patrick), and the relationship between Caitlin and Liam was kind of cute, there were some things I didn't like about Liam, but I know that's just me. I definitely appreciated Caitlin being a pretty girl and knowing it, there are way too many stories out there about girls "being pretty and not knowing it" that it's starting to get boring.
I did really like the writing, it was very fresh and it never felt like the author was trying too hard.
I do have to say that the ending was very predictable, it also felt a bit weird to me, I didn't love it. But then again, I guess that's what most readers would want in this story.
Have you heard of this book or read it already? What did you think of it?
Thank you for reading! Bye-Bye!
♥