This is a game I played some time ago and just recently I finished Atelier Meruru, the third game in the Arland series, and I loved both of them so much that I decided to talk about them, starting with the first one, of course.
Atelier Rorona is a japanese RPG (I love my RPGs) for PlayStation 3… and it's pretty much what I've always wanted my life to be like. If you see the games I've gotten for the Nintendo DS, you'd be impressed by all these cutesy RPGs I have with a female lead living in a cute town, wearing cute clothes, having a cute job… MY DREAM LIFE.
So cute, adorable and sweet Rorona here (actually Rorolina Frixell) is an alchemy apprentice, working at this cute little workshop in the city of Arland, under the guidance of the not so cute Astrid. One day the amazing Sterkenburg Cranach (I seriously love the names in this game) comes to the workshop to warn Astrid about the king's decision of closing down the workshop due to its lack of customers, the only way to prevent this is to complete the king's assignments for three years. Rorona is the one to receive this bad news, Astrid overhears it all and to avoid all problems and responsibilities, like she always does, she hands over the workshop to Rorona, so that she has to complete all of the assignments by herself.
The great part about this game is that it's not just about alchemy, although the whole alchemy thing is a lot of fun, but you also get to travel to gather ingredients and fight monsters. Now, this is the thing I would totally leave out for it to be my dream life like I mentioned before, there's already a lot going on in life so that you also have to fight monsters, but it's cool in the game, it's cool, I love it.
My favorite character is Sterkenburg by far; let's just call him Sterk from now on. He actually appears in the three games of the Arland series. I think Sterk is definitely one of my favorite video game characters of all time, he's serious, responsible, mature and strong, and I've never found him to be annoying, which can happen with a lot of characters in this kind of RPGs.
Astrid on the other hand… Well, I don't hate her or anything; I think she's perfect in the game, like she needed to be like that for the game to work, so I love that. But I wouldn't like to be around her, she's like Sterk's complete opposite.
And what's with Rorona's parents never being home? Seriously, if you ever go to their place, they're never there! Don't they have any responsibilities or anything? At least they usually leave you with some presents!
There are a lot of interesting characters in this game, you can also work on quests for the people in town or take some of them with you to go gather ingredients and fight. Depending on your relationships with the other characters, you can get different endings, so that means this game is ideal for multiple playthroughs.
Another cool thing about Atelier Rorona: it offers japanese audio, which I LOVE to have in a game; I'm lucky most japanese RPGs come with this option.
I would recommend this to anyone who's into RPGs or who just wants to relax and play a nice entertaining game. I think it's great for both hardcore and casual gamers.
And can we please talk about the beautiful art? Mel Kishida has got to be one of the best video game character designers on this planet. I mean, look at all those details! I want to be like him when I grow up (and Tetsuya Nomura, of course). Yes, I've always thought that one of my dream jobs would be to become a character designer (for video games, movies, or anything like that), that would be AWESOME… Let's now appreciate this game's art for a moment: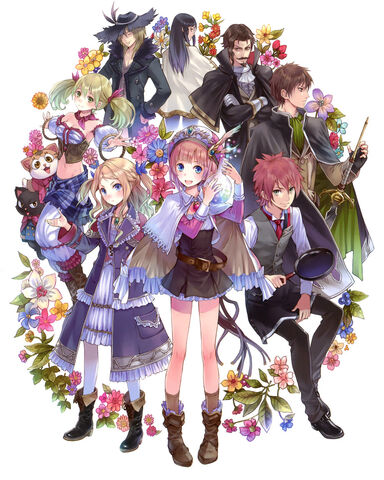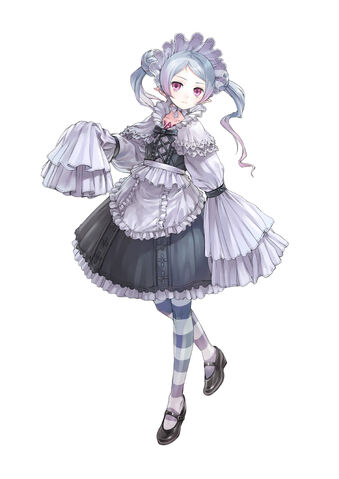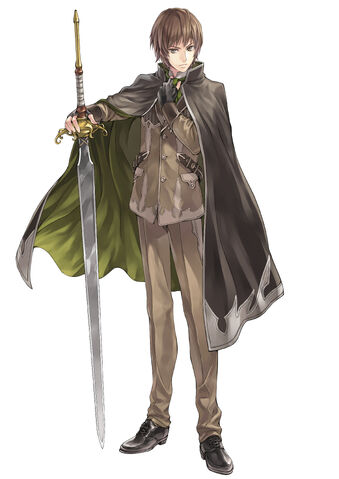 Thank you for reading! Bye-Bye!
♥