Title: Violet Eyes (Once Upon A Time Fairytales)
Author: Debbie Viguié
Publisher: Simon Pulse
Genre: Fantasy, Retelling, Fairy Tale, Romance
Published: February 2010
My Rating: 3/5
When a storm brings the dashing Prince Richard to her family's farm, Violet falls in love at first sight. Richard also gives Violet his heart, but he knows his marriage is destined to be an affair of state, not of passion. For the king and queen have devised a contest to determine who will win their son's hand in marriage.
To be reunited with her prince, Violet must compete against princesses from across the land. It will take all of her wits - and a little help from an unexpected source - if Violet is to demonstrate the depth of her character and become Richard's bride.


Well this was a nice, cute read :)
Violet Eyes is a retelling of The Princess and the pea, so, since it's based on a fairytale, a lot of things that happen are quite ridiculous. I'm not saying that the book is, or the writing, it's just that there are things like: "A rose petal fell and bruised her foot so terribly that the poor thing couldn't walk for three days." Or girls having their heads put in bandages for getting just one hair pulled out, or girls getting their feet cut by grass...
That was fun, actually. And I liked that the main character was not like that at all. She just kept asking herself how all that was even possible.
That main character is Violet, a girl who lives a peaceful life with her parents in a farm, until Prince Richard makes an appearance in her home and everything changes.
Spoilers ahead.
The prince actually arrives there after traveling for a whole year on his own... because that's completely normal, right? A prince traveling on his own with no guards or anything (and no change of clothes, by the way). But all right, let's just put that aside. Prince Richard is quite sweet, although he sometimes says rude things to Violet, which I don't get, but it just happened in the beginning, maybe he was just nervous.
And it was pretty convenient that everything was happening at the same time, so just the day before the competition to become Richard's bride started, Violet's mom tells her that she may be a princess, which we all knew, let's be honest. And that means she can go to the castle and participate, yay!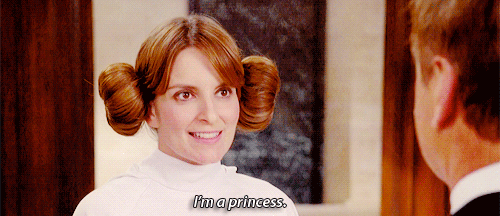 I was a little bit worried she might get into trouble because of the other girls, but they were actually quite nice! Except Celeste, of course. There's always one of those. Her roommate was a very sweet girl, I liked her. And the prince sends her notes with his dog Duke at night, that was just too cute.
So, for the competition, the girls must pass the tests set by the royal family, which are incredibly ridiculous (that's where the bandaged heads and the injured feet by grass come from), but then you start to think "These can't be the real tests" and it's true, the girls realize that too. But we couldn't be sure man, these girls actually got hurt by all those things and were incredibly sensitive, so it wasn't that ridiculous if they made sense to all those people. Although from the moment that Violet had to help with the farmers' dilemma after the "first test", I thought that something was going on...
And I'm actually quite surprised the royal family would put those princesses through all that! Weren't they worried some of them would die? That wouldn't be good... that would mean war!!
Obviously, Violet ends up being one of the last girls in the competition, and then she has to sleep on top of a tower of mattresses and has nightmares about her past as a princess. There was a pea under all those mattresses, but not even these princesses could feel that.
Violet wins (hurray!) and the family of the other princess who was also a finalist attacks the castle, which was so very obvious, you can't trust the Loras, man, you just can't.
After that it all goes back to normal and Violet gets to marry Prince Richard. Cute. Although I would've liked to see more after the competition was over.
And I still don't understand how the king and queen were so nice to Violet, in any other story they would've wanted to kill her for being the rightful princess, not help her. But since this is one of those stories that like to keep it a little bit unreal (hence all those absurd situations I already mentioned) this was no surprise. Oh and why would no one talk about Violet's eyes before! That was obviously important and a really good way to tell if she was the real princess or not.
This book was nice, and it reminded me a little bit of
The Selection
, if you want to read my review of the first two books in that series, you can find it
here
. I would definitely recommend this to anyone who's into fairy tales, and it's very short, so you can just read it in one sitting if you like.
Thank you for reading! Bye-Bye!
♥