Guess who's really boring and is not dressing up for Halloween! Woooo!!
Some friends and I were thinking of having a horror movie marathon after getting some things done for university this weekend and I thought 'Well, I may dress up for that then'. But out of nowhere came a lot more work to do, so we won't be having time for that. Sad, I know.
So I've been celebrating Halloween this week in my one way in the little free time I've been able to get my hands on.
I've been reading creepy stories like
these
and freaking out my friends with them. Although most of the stories aren't even scary, but they're certainly fun :)
Another thing I've been doing is thinking about some costume ideas, so I'd thought I'd share them with you:
This one's pretty easy. You just need to wear a bunch of black clothes, put on some black eyeliner, draw tattoos on your body and you're ready to go as your favorite

Dauntless

.
You have no idea how much I'd like to dress up as American McGee's Alice. I used to be such a huge fan of the first game, and then Alice Madness Returns came out and it was even better and oh so amazing! And Alice is just so pretty and perfect in that game. I LOVE her. I LOVE this game… Maybe I should write a review?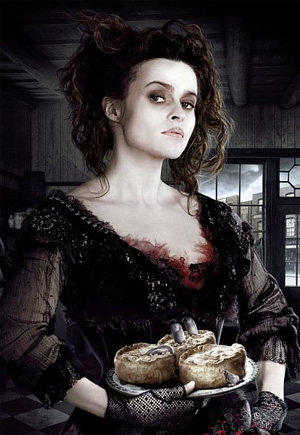 I love musical films, and Sweeney Todd is definitely one of my favorites. I just imagine how fun it would be to wear that creepy Tim Burton style makeup. And also getting your hair to look all crazy like Mrs Lovett's. She's great.
I know, I know. Most people hate Cersei and pretty much all Lannisters (except Tyrion, I think). But I just love the woman!! She's smart, strong and so empowering. And I'm actually a Lannister fan #SorryNotSorry… Although I do hate Joffrey. Just hate him, man; he's the one who deserves all the hate.
Well, this one's pretty common. I really like the whole creepy doll idea, and since I'm very pale, petite and have big eyes, I think I could pull this off. There are countless makeup tutorials on YouTube for this, there's got to be one you'd like :)
Are you dressing up for Halloween? If so, as what? And if not, what would you dress up as, if you could?
Thank you for reading! Happy Halloween!
♥